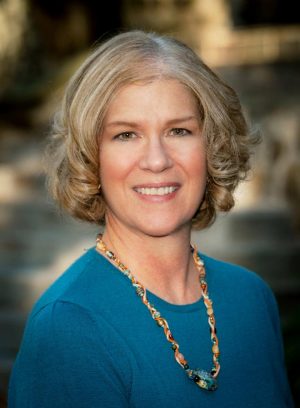 I became a certified discernment counselor because I needed a new way to work with mixed-agenda couples. My track record as a Licensed Marriage and Family therapist was great when both spouses were motivated to improve the relationship. But, when one partner wasn't sure whether they even wanted to try, marriage counseling usually failed.
As a discernment counselor, I work with couples in a different way than in traditional marriage counseling: http://stayorgocounseling.com/about-discernment-counseling/
Currently, I am the only certified discernment counselor in the Philadelphia area and southern New Jersey. I offer Discernment Counseling in Berwyn, PA and Margate, NJ, and serve the Philadelphia, western suburbs and Main Line areas. My Margate, NJ office is convenient to the southern shore, Atlantic County, and Cumberland County. Both locations are accessible from northern Delaware.
Experience as a Certified Discernment Counselor and Marriage Counselor
As a licensed Marriage and Family Therapist in Pennsylvania and New Jersey, I have been in practice for more than 20 years. I earned my master's degree from Chestnut Hill College, then completed post-graduate training at the Philadelphia Child and Family Therapy Training Center.
Prior to starting a full-time private practice in 2005, I was the family therapist at Belmont Center for Comprehensive Treatment's outpatient addictions program. I have worked in every level of care, from inpatient to residential treatment and intensive outpatient. This experience gives me a unique understanding of challenges and needs faced by individuals, couples, and families as they navigate the complex mental health system.
I have extensive experience with addictions and adult children of alcoholics. I'm certified in EMDR, an approved treatment for trauma and PTSD, and am in-process of becoming an approved consultant for therapists who wish to become EMDR-certified. As an approved supervisor with the American Association of Marriage and Family Therapists, I provide supervision for licensure.
Public Speaking and Writing
As a frequent presenter at workshops and conferences for therapists, professionals who promote healthy divorce, and the public, I educate about issues related to healthy divorce and co-parenting. I was a panelist on Main Line Today's Healthy Divorce workshop and was interviewed for the February, 2016 Healthy Divorce issue of the magazine. http://www.mainlinetoday.com/Main-Line-Today/February-2016/A-Guide-to-Divorce-on-the-Main-Line/12-Tips-for-Co-Parenting/
I write about discernment counseling, gray divorce and co-parenting for various publications, and as a guest blogger for Main Line Family Law Center.
http://jewishexponent.com/2016/10/19/should-i-stay-or-should-i-go-a-new-possibility-for-saving-troubled-marriages/
http://50pluslifepa.com/lifestyle/461-gray-divorce-splitting-up-in-later-life
http://www.mainlinedivorcemediator.com/healthy-divorce-blog/discernment-counseling-divorce